Com­pat­i­ble with Android, Linux and WinCE 6.0
Biemme Italia is proud to present a new touch panel that sup­port Android, Linux and WinCE6 tech­nolo­gies. This pow­er­ful board comes with a capac­i­tive 7″ multi-touch screen that is well suited to inter­act with indus­trial and home automa­tion sys­tems. It sup­ports many com­mu­ni­ca­tion inter­faces such as Eth­er­net,

RS485

,

RS232

, I²C,

USB

2.0 and it has a spe­cial

GPIO

 header together with a 2 megapix­els cam­era sen­sor. Ingress pro­tec­tion code

IP54

, anodized and pol­ished alu­minium frontal frame, stain­less steel rear cover.

In order to lever­age the flex­i­bil­ity of the Android OS, the board has a native modus RTU library for Android that is able to com­mu­ni­cate with every device through RS485.
Hard­ware specification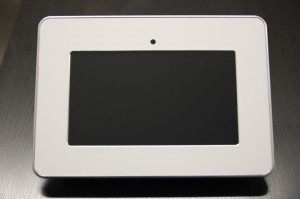 The hard­ware archi­tec­ture of this new board is based on ARM Cor­tex A8 1Ghz proces­sor, 512MB DDR2 SDRAM and 4GB of iNand Flash. It has an har­ware video decoder MPEG2/MPEG4/H.264 together with audio Line In, Ear jack and Mic. Two Micro SD slots can be used to expand the stor­age. Power input DC +9V at 1.5A. Android (up to 4.0.4), Linux and WinCE 6.0 are sup­ported. Tech­ni­cal Spec­i­fi­ca­tions' list.
Soft­ware spec­i­fi­ca­tions
The cus­tomers that need spe­cific cus­tomiza­tion on top of our base pack­age, can use the usual frame­works for Android app devel­op­ing, for instance Eclipse. The device sup­ports Android NDK, for native pro­gram­ming. The Android ker­nel is already con­fig­ured for work­ing with ser­ial ports, with­out any con­straints. The prod­uct will comes with a free Android mod­bus library that can be used to com­mu­ni­cate with any com­mer­cial prod­ucts such as PLC, I/O mod­ules, tem­per­a­ture con­trollers and in gen­eral with any device that sup­port the mod­bus pro­to­col through rs485.
Con­nec­tiv­ity

All the avail­able connection's inter­faces make this board suit­able for a broad range of appli­ca­tions that spans from smart homes to indus­trial contexts.
Data Stor­age

Unlim­ited stor­age avail­able using the two mounted SD slots and the fast inter­nal iNand flash mem­ory.
Learn more »
Mod­bus pro­to­col through Rs485

Max­i­mum con­trol and exten­si­bil­ity using

UART

,

RS232

and

DB9

 debug ports.

RS485

port for indus­trial appli­ca­tions and free native mod­bus

RTU

library for Android.
Media

High def­i­n­i­tion con­nec­tors such as HDMI and TV out are ready to use in order to extend the range of appli­ca­tion of this board. Take advan­tage of the audio inter­face.
Learn more »
Power On/Off

A ded­i­cated power on/off and stand-by but­ton to eas­ily switch between states. Avail­able with frontal Ingress Pro­tec­tion 

IP40

.
Android, Arduino and new devices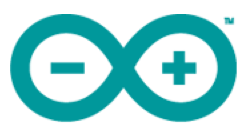 This new device sup­ports the mod­bus pro­to­col over rs485 com­mu­ni­ca­tion chan­nel. There­fore, is ready to com­mu­ni­cate with many devices, for exam­ple with Arduino micro­con­trollers. We cre­ated a net­work of Arduino slaves that respond to the Android touch. The Android mas­ter uses a native mod­bus library. In this blog's post, we explain the detail of this project together with spec­i­fi­ca­tions, fea­tures and availability.