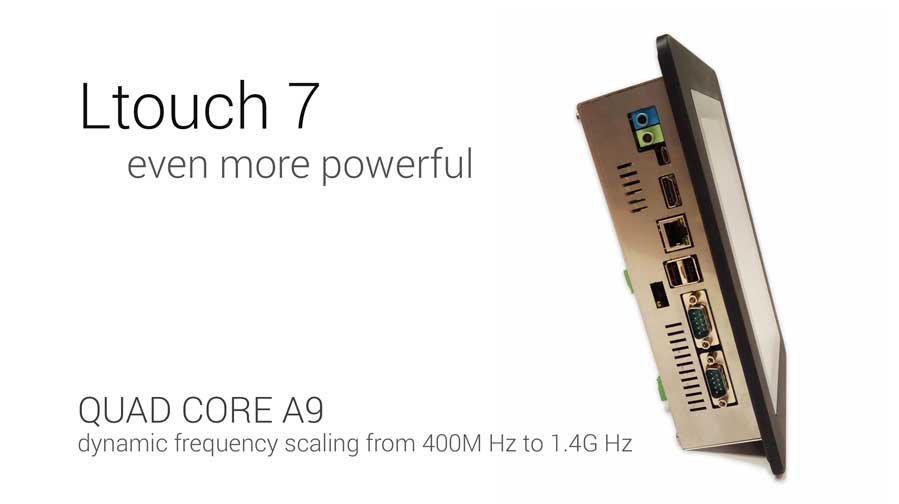 Biemme Italia is proud to present a new touch panel that support Android 5.1 technologies. This powerful board comes with a capacitive 7″ multi-touch screen that is well suited to interact with industrial and home automation systems. It supports many communication interfaces such as WiFi,Ethernet, Bluetooth,RS485, RS232, USB 2.0 and it has a special GPIO header. Ingress protection code IP54, anodized and polished aluminium frontal frame, stainless steel rear cover.
In order to leverage the flexibility of the Android OS, the board has a native modus RTU library for Android that is able to communicate with every device through RS485.

The hardware architecture of this new board is based on Quad Core Cortex-A9, with dynamic frequency scaling from 400M Hz to 1.4G Hz, DDR3 RAM: 1GB 32bit DDR3 RAM AND eMMC: 8GB.
–  Onboard WiFi & Bluetooth;
–  Onboard porcelain antenna;
–  Pop-up MicroSIM card slot;
– 1 x HDMI A Type, HDMI 1.4a 1080p30 video output
– 2 x USB A, brought out from USB 2.0 hub, (USB 1.1 compatible)
– 5 Relay Outputs (5A) – (optional)
– 5 Digital Inputs – (optional)
– 1 RS485 (Modbus Protocol)
– 1 x Micro USB, data communication only
– Internal 1000/100/10M Ethernet
– Onboard RTC battery(CR1220)
– 1 x PWM buzzer
– Internal Audio, supports audio recording and play 3.5mm audio jack and MIC onboard Microphone

Unlimited storage available using the mounted SD slot and the fast internal iNand flash memory.

DDR3 RAM: 1GB 32bit DDR3 RAM

eMMC: 8GB

The eMMC architecture integrating the flash memory controller in the same package simplifies the application interface design and frees the host processor from low-level flash memory management. This benefits product developers by simplifying the non-volatile memory interface design and qualification process – resulting in a reduction in time-to-market as well as facilitating support for future flash device offerings. In other words, eMMC memory hides the complexities of flash memory technology in a convenient "plug-and-play" package. Obviously, this reduces time and effort for developers.
Secondly, eMMC eliminates the need to develop interface software for all types of NAND memory by integrating the embedded controller into the memory chip and providing an easy-to-use memory solutions package for high-speed data transmissions by devices

Learn more >

Buy >

Learn more>

Buy>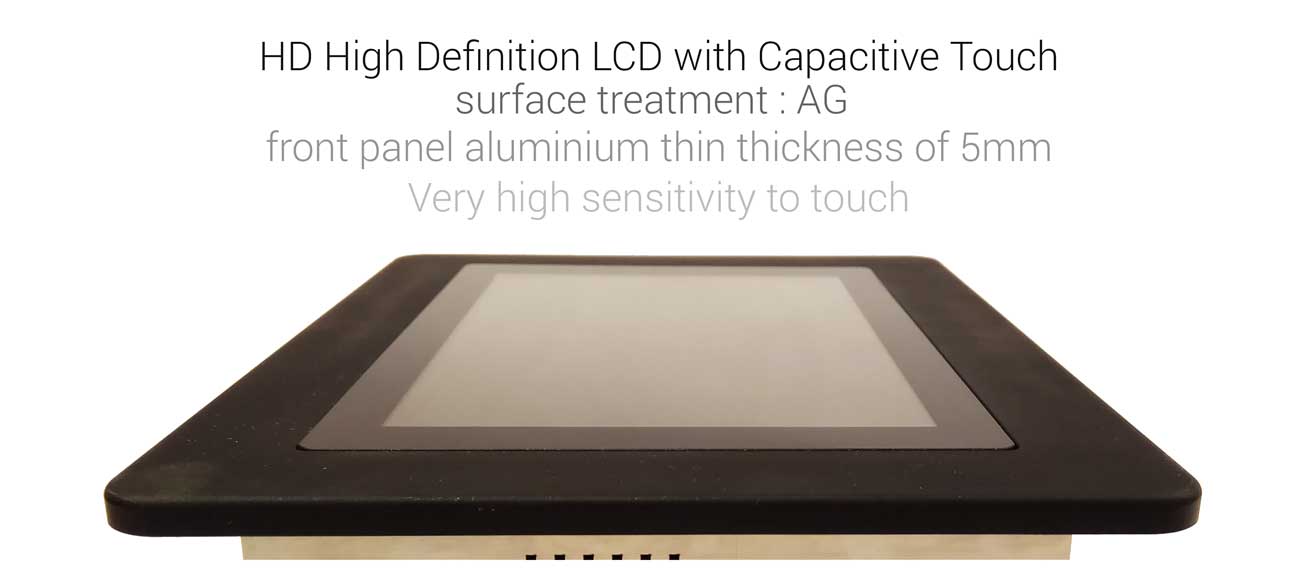 Surprising resolution of 1280 X (RGB) X 800 with number of colors 262,144 (6bits) (LVDS). The display have surface treatment : AG, and is mounted on panel aluminium thin of 5mm with hard electrolytic anodic oxidation. Sealing front panel of IP54, the surface of touch screen is smooth without any adhesive. All displays are strictly installed by the BiemmeItalia staff, so that they have the highest quality of the product.
---
Connectivity.

All the available connection's interfaces make this board suitable for a broad range of applications that spans from smart homes to industrial contexts.
The Ltouch 7 mount onboard WiFi & Bluetooth, Ethernet line Gbps Ethernet(RTL8211E) with unique MAC, RS485 with modbus protocol, 2 serial RS232
The customers that need specific customization on top of our base package, can use the usual frameworks for Android app developing, for instance Eclipse or Android Studio. The device supports Android NDK, for native programming. The Android kernel is already configured for working with serial ports, without any constraints. The product will comes with a free Android modbus library that can be used to communicate with any commercial products such as PLC, I/O modules, temperature controllers and in general with any device that support the modbus protocol through rs485.
library dedicated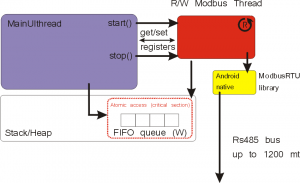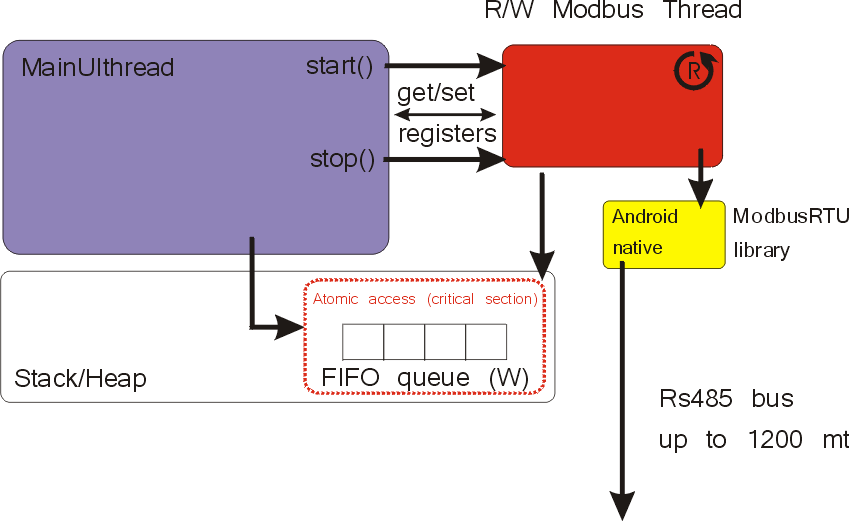 We developed our own library to support hardware I/O in all Android projects; it is reliable, fast in terms of execution time and open source .
It is simple to import our library in eclipse projects and write your (java) project to handle I/O. Wiki page.
| | | |
| --- | --- | --- |
|   | | |
| Possibility to install configurable apk vnc | possibility to install horizontal or vertical applications | Possibility to use tethering thanks to the porcelain antenna |
SOFT-PLC Input/Output
HMI aplication with Android
PT100 temperature sensor
Remote temperature sensor
HMI industrial application
| | | |
| --- | --- | --- |
| | | |
| Bm5R è un modulo di espansione RS485. Le sue principali caratteristiche sono: 5 uscite a relè; RS485 isolato… | Bm6PTI è un modulo di espansione RS485. Le sue principali caratteristiche sono: 6 ingressi PT100; DC-DC isolati… | All-in-one Bmini è una scheda di espansione disegnata specificamente per Arduino. |
| Acquista > | Acquista > | Acquista > |