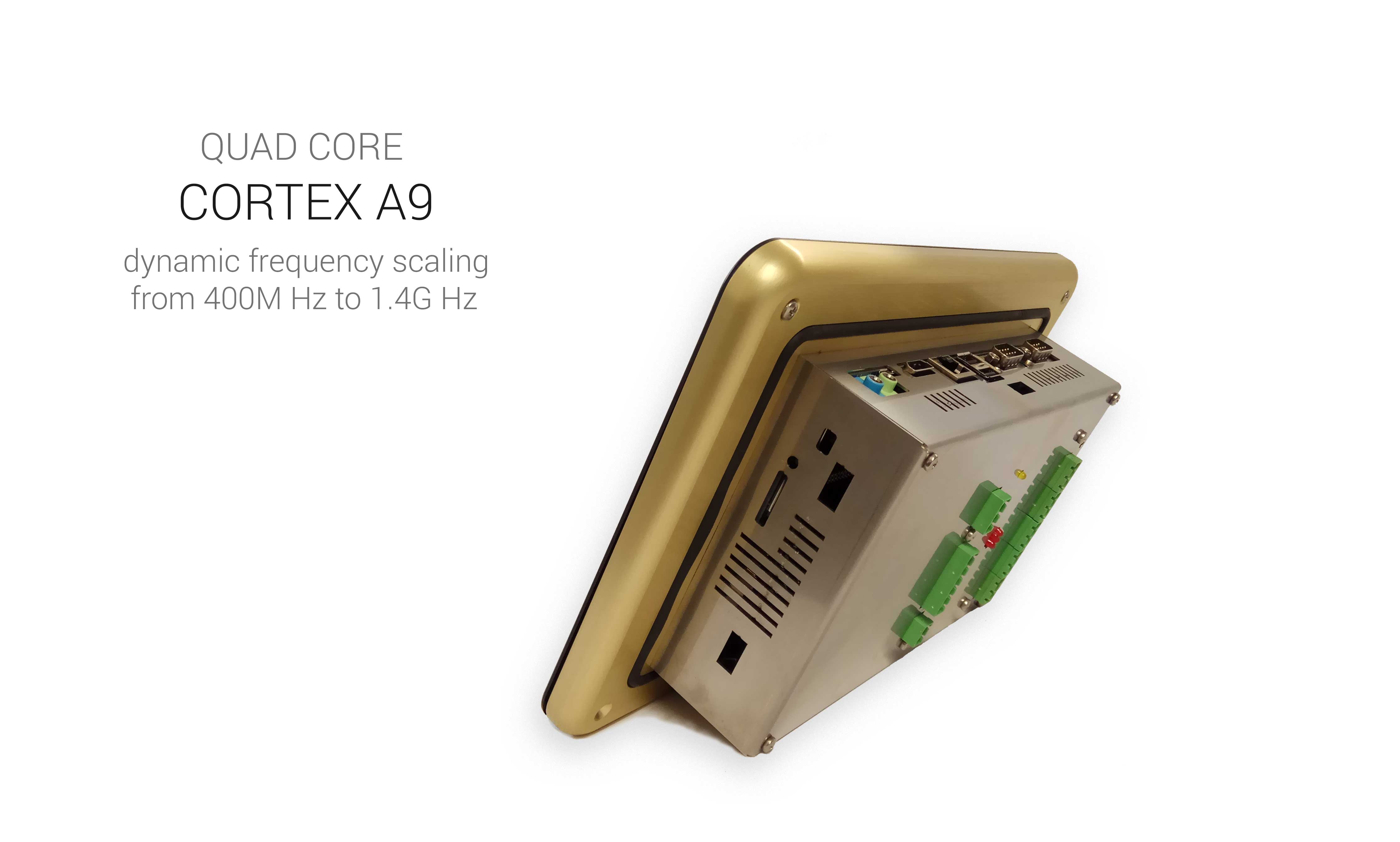 SOFTWARE
The customers that need specific customization on top of our base package, can use the usual frameworks for Android app developing, for instance Eclipse or Android Studio. The device supports Android NDK, for native programming. The Android kernel is already configured for working with serial ports, without any constraints. The product will comes with a free Android modbus library that can be used to communicate with any commercial products such as PLC, I/O modules, temperature controllers and in general with any device that support the modbus protocol through rs485.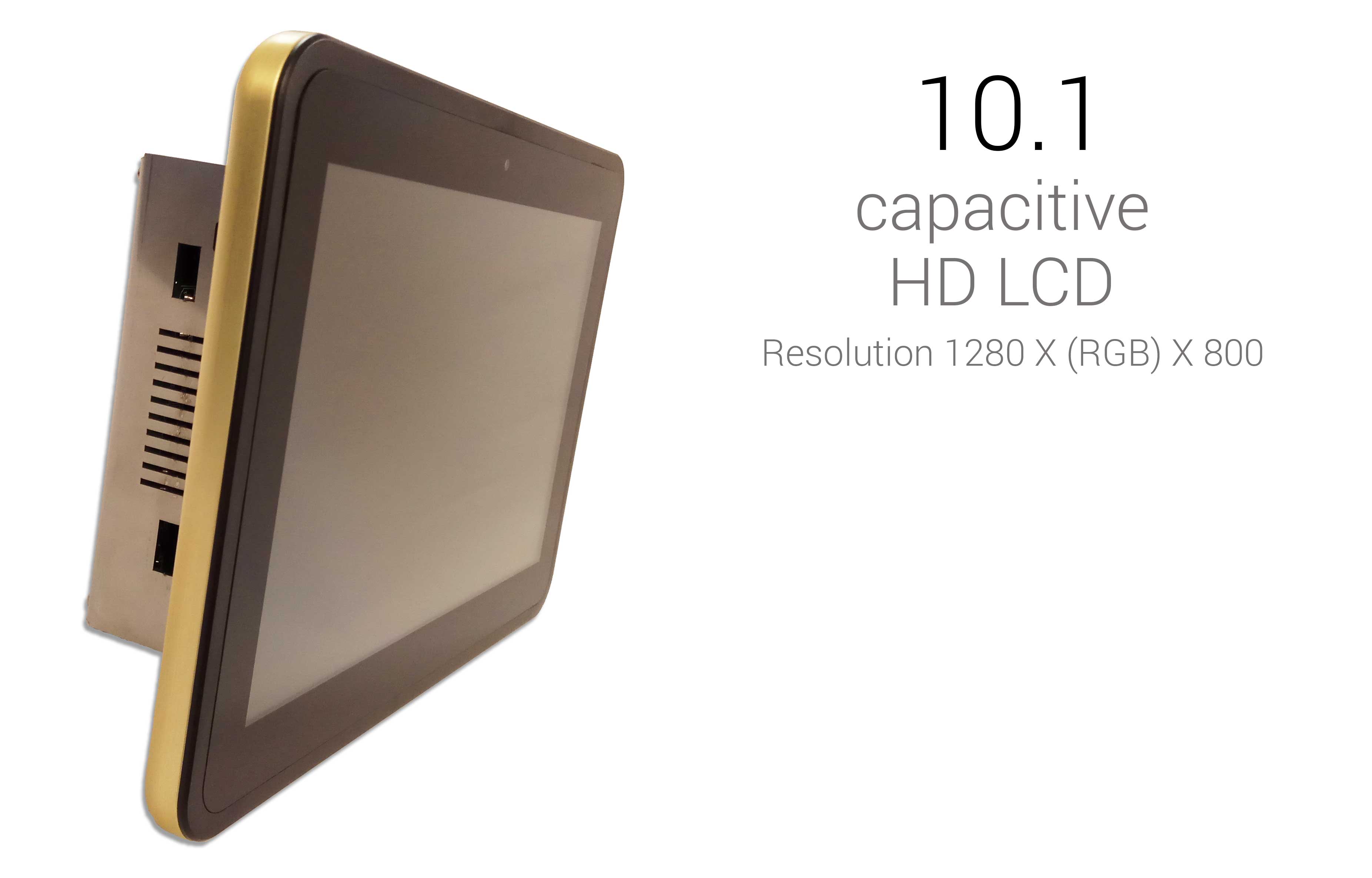 The hardware architecture of this new board is based on Quad Core Cortex-A9, with dynamic frequency scaling from 400M Hz to 1.4G Hz, DDR3 RAM: 1GB 32bit DDR3 RAM AND eMMC: 8GB.
–  Onboard WiFi & Bluetooth;
–  Onboard porcelain antenna;
–  Pop-up MicroSIM card slot;
– 1 x HDMI A Type, HDMI 1.4a 1080p30 video output
– 2 x USB A, brought out from USB 2.0 hub, (USB 1.1 compatible)
– 5 Relay Outputs (5A)
– 5 Digital Inputs
– 1 RS485 (Modbus Protocol)
– 1 x Micro USB, data communication only
– Internal 1000/100/10M Ethernet
– Onboard RTC battery(CR1220)
– 1 x PWM buzzer
– Internal Audio, supports audio recording and play 3.5mm audio jack and MIC onboard Microphone

Unlimited storage available using the mounted SD slot and the fast internal iNand flash memory.

DDR3 RAM: 1GB 32bit DDR3 RAM

eMMC: 8GB

The eMMC architecture integrating the flash memory controller in the same package simplifies the application interface design and frees the host processor from low-level flash memory management. This benefits product developers by simplifying the non-volatile memory interface design and qualification process – resulting in a reduction in time-to-market as well as facilitating support for future flash device offerings. In other words, eMMC memory hides the complexities of flash memory technology in a convenient "plug-and-play" package. Obviously, this reduces time and effort for developers.
Secondly, eMMC eliminates the need to develop interface software for all types of NAND memory by integrating the embedded controller into the memory chip and providing an easy-to-use memory solutions package for high-speed data transmissions by devices

Learn more >

Buy >

Learn more>

Buy>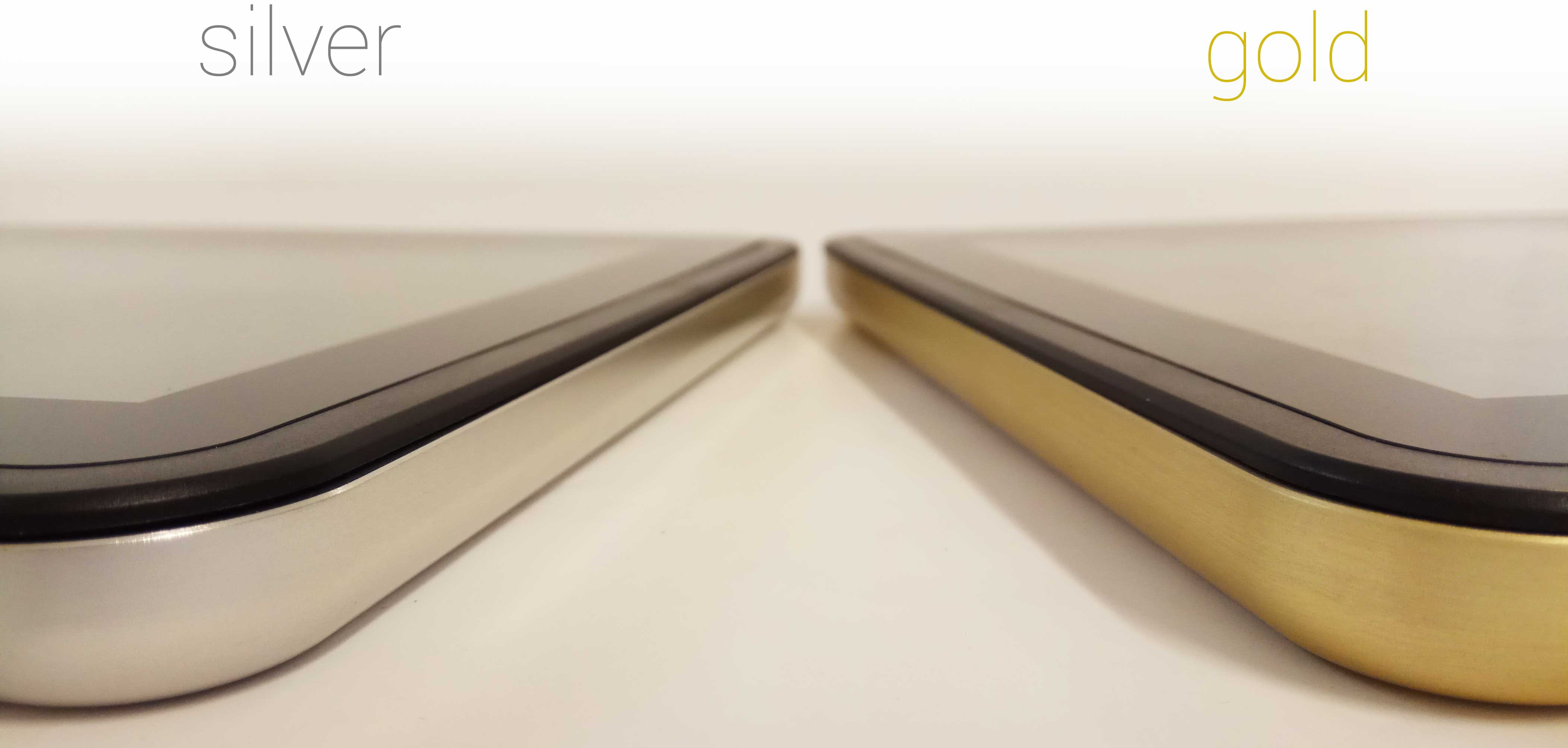 library dedicated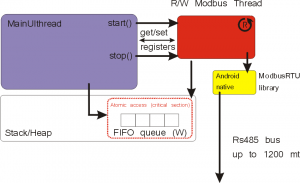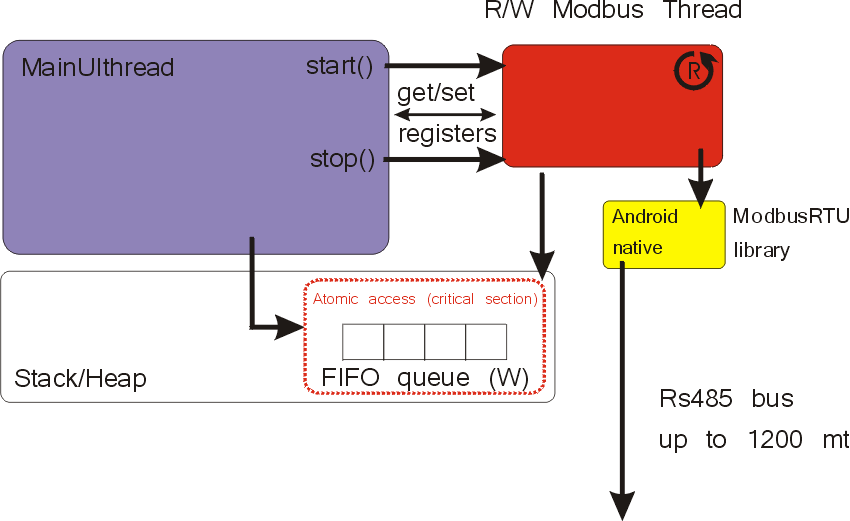 We developed our own library to support hardware I/O in all Android projects; it is reliable, fast in terms of execution time and open source .
It is simple to import our library in eclipse projects and write your (java) project to handle I/O. Wiki page.
SOFT-PLC Input/Output
I/O connectors are placed in the back of Ltouch10 102, its standard
configuration consists of: 5 digital opto-isolated inputs – 5 relay outputs (5A 30VDC / 5A 230VAC)
Learn more.
| | | |
| --- | --- | --- |
|   | | |
| Possibility to install configurable apk vnc | possibility to install horizontal or vertical applications | Possibility to use tethering thanks to the porcelain antenna |